The Rangebow Festival was held in Montville & surrounds from the 10-13 August 2022 as a celebration of diversity, community, reconciliation, sustainability, inclusion, expression and creativity. As part of the Rangebow Festival, WAM was invited to set up an information stall at the Montville Sustainability Fair, Sat 13 August on The Village Green.
The WAM gang (Yvonne, Ernie, Jenni & Ann) had a lovely (but very cold) morning chatting about waste and the environment with people. Yvonne's new waste sorting activity was a huge success, prompting some interesting discussions. We were greatly impressed with the helpfulness and friendliness of the market organisers, and were grateful for their help with setting up so early in the morning.

We were entertained by the talented Andrea Kirwin, whose beautiful voice and awesome guitar playing was the perfect backdrop to the Sustainability Fair.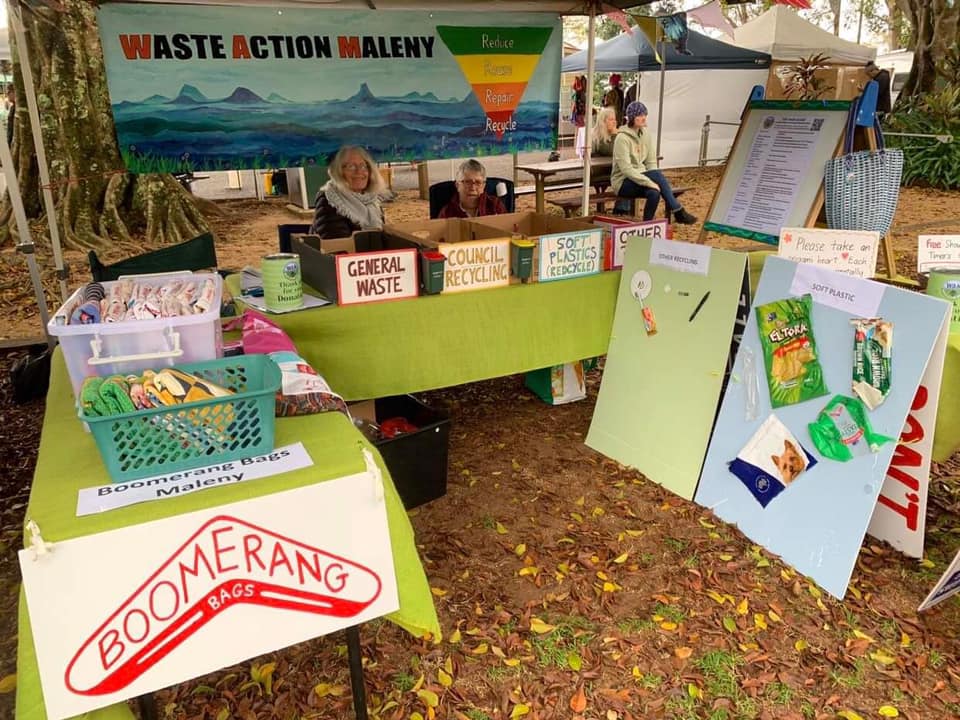 Dr Theresa Ashford, Geography and Sustainability Lecturer Sunshine Coast University introduced some great guest speakers talking about sustainability, including Dr Barry Traill, zoologist, conservationist and environmental campaigner, Megan Lee from Barung Landcare, and Lee and Shannon from Coast2Bay Housing Affordability Group.
Congratulations to The Rangebow Festival and Montville Sustainability Fair organisers for putting on this important event. Now is the time for communities to come together to discuss how we can meet the challenges of climate change, and events such as this provide an opportunity to reflect on what actions we should be taking.